Whether you're building a new house or doing small renovations, windows are one of the first things to look into. A well manufactured and installed window can make life a lot easier, especially when talking long term. Cost-wise, a high-quality window does not come cheap, but investing in a good one is an investment worth making. As with any other essential product, you want to trust your windows to none other than the best.
When it comes to efficiency, design, and good quality, certain window manufacturers stand out, and for good reason. Those are the companies that have been around for so long, earned the experience, and mastered the craft of window-making. Before you embark on the life-changing journey of installing new windows, make sure you know what makes a high-quality one, and what window manufacturers to trust within the U.S.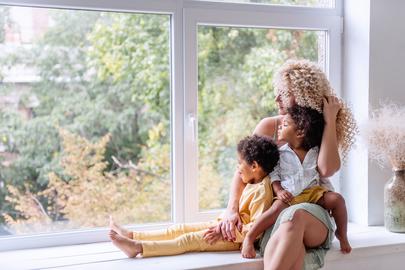 What Makes A High-Quality Window?
When it comes to windows, it is safe to say that it's best not to judge the book by its cover alone. While a window might look good to a bystander's eyes, it might not be of the highest quality, which might cause problems along the way. What makes a high-quality window is a combination of different factors, which, if mastered, can create a strong and aesthetically pleasing unit. The quality of the glass, frame, seals, locking points, and installation of your window defines its actual value.
Type of Glass
If you're looking for quality windows, it's best to make sure your window glass is energy efficient. Ideally, a window should be double-paned, with an air gap of 0.47 to 0.78 inches separating the two layers. The air or gas in between the panes makes the window energy efficient. For extra efficiency, triple-pane windows should be taken into consideration.
Window Frame
Most people believe that a window frame is there for aesthetic purposes only. Truth is a frame is more than just that. It is what holds the window together, and plays a major role in a home's insulation. If you live in an area with high humidity, a lot of rain, or are prone to natural disasters, it's best not to underestimate the frame material. What you want for your window is a bad conductor, which does not transmit the temperature outside in. For maximum security against hurricanes, moisture, and weather changes, vinyl and fiberglass are said to be the best choices.
Window Seals
What if you've made all the right choices regarding your windows, but the seals are not good enough. A bad seal can easily reverse all the work the glass and frame put into keeping the outdoor atmosphere out. So it's imperative that your window seals are in good condition, and are preferably used in double rebates.
Locking Points
In addition to good seals, windows need to have multiple locking points. Good seals, alongside multiple locking points, ensure the efficiency of your windows and control your home's ventilation. Good locks stop drafts and help your window efficiently block out noise.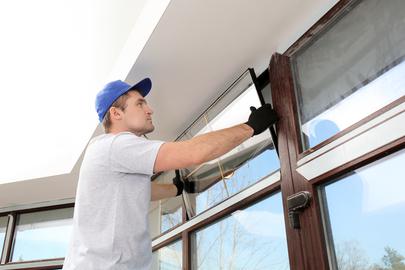 Installation
Even if you went overboard with buying the best of the best material but didn't have your windows installed correctly, you might be facing a major problem. The gap between the window frame and the wall should be properly sealed to prevent future complications. A good expandable foam with great insulation properties solves the problem and prevents any weak links. To ensure you are staying on the safe side and not taking unnecessary risks, contact a licensed contractor and let them handle the job for you.
The Top Window Manufacturers In The U.S.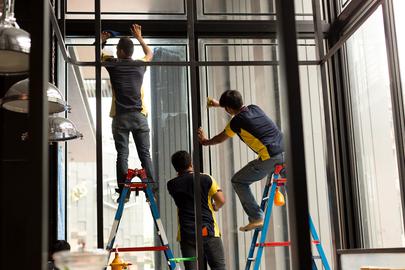 Pella

Founded in 1925, Pella is one of the top window manufacturers in the United States, with a reputation that extends beyond the country's borders. The company's reputation comes first and foremost from it being the most innovative company out there, and its 150-plus patents alone speak volumes. At Pella, you can expect to buy the most beautiful, high quality, and affordable products, installed with extra care and expertise.

The company guarantees that you'll be buying and installing the most aesthetically pleasing, high-quality windows without breaking the bank.

Pella not only offers the best products, but it also ensures you'll receive the best services as well. As an example, customers can request a free-of-charge consultation any time they want. Rest assured that at Pella you'll get the most high-quality and aesthetically pleasing windows, with a pretty light price tag.


Ply Gem Windows And Doors

For over 75 years, Ply Gem Windows and Doors has proved to be one of the best window brands in the country. The company, which is based in Bryan, Texas, has the kind of expertise that will make you trust them right away. If you happen to be looking for a manufacturer that has mastered the game of window design, both classical and modern with extra efficiency, Ply Gem Windows and Doors is what you're looking for.

The company's window designs come in vinyl, wood, aluminum, and wood clad, all with the best energy-efficient features. Ply Gem is also known for having the best warranties in the industry, so you'll not only have the best windows, you'll have them fully guaranteed as well.


Marvin

Founded in 1912 in Warroad, Minnesota, Marvin is a family-owned business that grew to become one of the best energy-efficient window manufacturers in the U.S. and beyond. Backed by the experience of over a century, the company can confidently claim that it creates a way of living, and not just windows. The company doesn't sell its beautiful and elegant windows directly to consumers, but it does so through the many local and international dealers. and warranties that are totally consumer-focused.

Marvin's prices are well near the high-end of the spectrum, but the quality of their products and extremely customer-focused warranties make up for it. Make sure to check the Ultimate, Coastline, and Modern lines within Marvin's Signature collection, the designs and efficiency will make your home feel homier and safer.





Milgard Windows And Doors

To earn a reputation of being one of the top window brands in the United States, a window manufacturer must provide something unique. And unique in what Milgard Windows and Doors excel in. The company, which was built in 1962 and functions out of Tacoma, Washington stands out as one of only a few companies to handle the whole manufacturing process from start to finish. Meaning, the company makes its own glass units and frame components, without relying on partners.

Milgard Windows and Doors offers different styles of windows, like vinyl, aluminum, and fiberglass, which easily suit all sorts of houses and budgets. They also have a generous warranty that puts the customer's experience first. Like a few other window manufacturers, Milgard doesn't sell directly to customers, so it's best to find a certified dealer who can buy and install your windows for you.


Alside

Out of Cuyahoga Falls Ohio comes one of the top window manufacturers in the United States, Alside. Founded in 1947, Alside operates more than 100 company-owned supply centers all over the country. Alside is an exterior building product company that focuses on windows, gutters, outdoor patio doors, and sidings.

The brand offers customers new-construction custom windows, vinyl window replacements, as well as the option to customize their own windows. To back up the quality of their products, the company offers a limited lifetime warranty, guaranteeing performance throughout the lifetime of the product.


Andersen Windows And Doors

Andersen Windows and Doors is one of the oldest companies in the fenestration industry. Founded in 1903, Andersen is one of the most reputable companies in the U.S. In its early days, the company was a lumber business functioning out of Bayport, Minnesota. Today, the company is known to be one of the top window brands in the country and more. Their windows come in all the popular styles, including awning, casement, and gliding, as well as in any customized shape you'd like. Besides its top-notch energy-efficient windows, Andersen manufactures and installs doors, skylights, and much more.

What makes Andersen stand out is a number of factors, the most important of which is its ability to cater to everyone from regular DIYers to commercial contractors. It also provides excellent customer service, with warranties that put the customers first and protect them. Everything about Andersen Windows and Doors calls for full trust.





JELD-WEN

If you're looking for the best windows for your home, you should look no further than JELD-WEN. The company which was built in 1960 in Klamath Falls, Oregon, is now one of the top window manufacturers in the United States. Today, the company's headquarters have moved to Charlotte, North Carolina, and has more than 117 manufacturing facilities in 19 countries. You can find their energy-efficient windows and doors all over North America, Europe, and Australia.


As one of the largest window manufacturers in the world, JELD-WEN offers high-quality windows for all budgets. From the more affordable vinyl replacement windows to the more sophisticated, custom wood windows, the company has amazing products for everyone. The difference in pricing doesn't make their more affordable windows any less efficient or durable!



Harvey Windows And Doors

Harvey Windows and Doors prides itself on being a leading manufacturer of vinyl and wood windows and doors. This top window brand was founded in 1961 in Waltham, Massachusetts, and despite being one of the latest arrivals to the manufacturing scene, proved to be a trustworthy one. The company's strive for excellence has earned the trust of homeowners and contractors alike.

No matter where you live in the U.S. your new windows from Harvey will stand the test of time, regardless of cold winters and hot summers. The brand's many collections, along with the custom and designer options are all designed in-house and tested for excellency in an on-site testing lab. Unfortunately, the company doesn't sell straight to retail shoppers, but there are always local distributors that will do the job for you.